Birthday Sympathy Anniversary Get Well Thinking of You

Italian Specialty Cakes
Order & Pick Up Here

...
Direct from Bostons North End!
Please call to order.
1-800-336-8565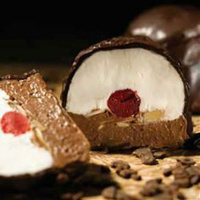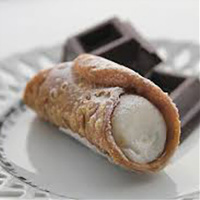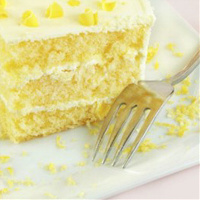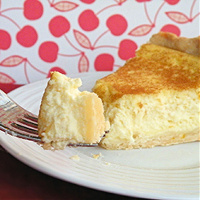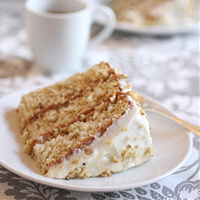 Rum Cake A classic Italian dessert, three layers of Italian sponge cake separated by chocolate and vanilla custards and soaked in rum then covered in whipped cream.

Cassata Delicate sponge cake layered with sweet ricotta cheese and accented with rum, frosted with whipped cream and chocolate morsels.

Bomba Cake A HOLIDAY TRADITION! Cassata cake covered in a unique almond paste frosting. Amaretto Cake Almond cookie crust enwraps sponge cakes separated by custard and generously soaked in Amaretto.

Parigina Strip Crisp flaky pastry layered with yellow cream and covered with powdered sugar.

Chocolate Mousse Cake Hand whipped chocolate mousse between sections of moist chocolate cakes.

Tiramisu Layers of Italian sponge cake filled with mascarpone cheese, soaked in espresso and coffee liquor. Whipped Cream Cheese Delicious sponge cake layered with strawberries, peach, or a combination of both, flavored with a hint of rum and a luscious overlay of whipped cream.

Ricotta Pie Sweet ricotta cheese encrusted with a unique butter pie crust.

Apple Tart An uncommon cookie dough pie crust adds a distinctive twist to this traditional apple dessert.

Tartufo This fancy chocolate layer cake with a fudge cream center is topped with more chocolate fudge and garnished with chocolate bits.

Nocciola Delicate layers of sponge cake alternate between light and dark hazelnut cream lavishly coated with whipped cream and drizzled with hazelnut and chocolate.

Creampuff Cake Crisp flaky pastry covered in vanilla custard, layered with rum and amaretto soaked sponge cake, topped with sweet mascarpone cheese and whipped chocolate, encrusted with a dozen creampuffs smothered in chocolate.

Cappuccino Cake Sweet ricotta cheese and cappuccino cream rest between traditional sponge cakes saturated in espresso, coffee liquor, and Strega; embellished with coffee whipped cream.

Lemoncello This incomparable dessert places tangy lemon curd between sections of cake flavored with a touch of rum and finished with a mascarpone cheese whipped topping.

Shortcakes Choose from strawberries or peaches to cover a portion of classic sponge cake topped with whipped cream and fruit.

Chocolate Raspberry Cake Rich chocolate cake sectioned with delicious raspberry filling covered with whipped cream and garnished with raspberry sauce.

All arrangements are subject to change due to availability.